Greece Tours – 1 Day tour to Delphi from Athens
DAY: Daily except 22 & 24/04 & 01/05
TOUR START TIME: 08:00am
LANGUAGES: English
DURATION: 10 Hours
PRICES:
Adults: Euro 108.00 with lunch – Child (age 4-11.99 y.o.): Euro 54 with lunch – ( drinks and beverages are not included in the price)
Adult: Euro 94.00 no lunch – Child (age 4-11.99 y.o.): Euro 47,00 no lunch
MEETING POINT & TIME: pick up / drop off from / to hotel
MINIMUM PARTICIPATION: 15
VALID: 01/04/22-31/10/22
Explore one of the most famous archeological sites of Greece with this one day tour from Athens.
Depart from our terminal for one day trip to Delphi. After leaving Athens, we continue through Thebes, LEVADIA (short stop) and Arachova for DELPHI, known in ancient times as the navel of the world. Pass by CASTALIA SPRING, visit at the archaeological site of the TEMPLE of APOLLO famous for its oracle and the MUSEUM OF DELPHI, with its spectacular finds, including the bronze charioteer, the Naxian Sphinx and the statue of Antinoos.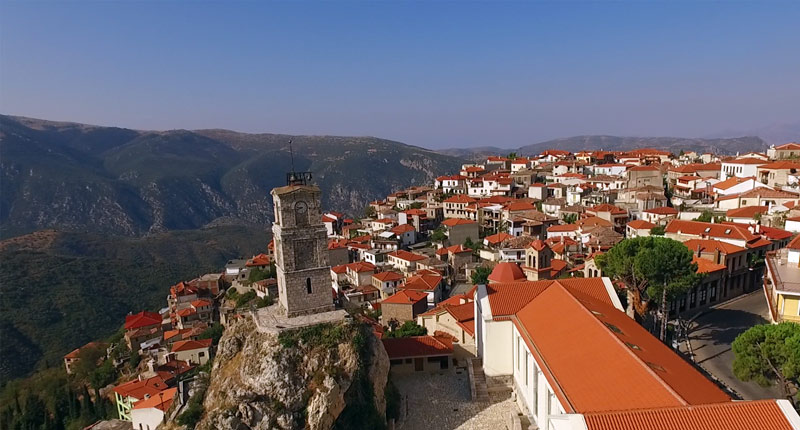 After lunch return to Athens via the picturesque mountain village of ARACHOVA, bulit on the south slopes of Parnassos, well known for its attractive hand-woven carpets, rugsand quilts, as well as for its wine and cheese (short stop).
Book now and enjoy this 1 Day Tour to Delphi!