2 Days Delphi & Meteora Tour
Greece Tours – 2 Days tour to Meteora and Delphi
DAY: Monday, Wednesday, Thursday, Saturdays on 14 & 28/05, 11 & 25/06, 9 & 23/07, 6 & 20/08, 10 & 24/09
TOUR START TIME: 08:00am
LANGUAGES: English
DURATION: 2 Days / 1 Night
PRICES:
Adults: Euro 220.00 A! class hotel halfboard – Child: Euro 107.50 (age 4-11.99 y.o.)
Adults: Euro 190.00 tourist class hotel halfboard – Child: Euro 92.50 (age 4-11.99 y.o.)
Single supplement A! class hotel Euro 40.00
Single supplement tourist class hotel Euro 28.00
MEETING POINT & TIME: pick up / drop off from / to hotel
MINIMUM PARTICIPATION: 15
VALID: 01/04/22-31/10/22
1st day: Depart through Thebes, LEVADIA (short stop) and Arachova for DELPHI, you will arrive in Delphi at around noon. Famous for its theater, temple of Apollo and ancient ruins, Delphi was considered the center of the earth and the universe, and played a central role in the classical Greek world.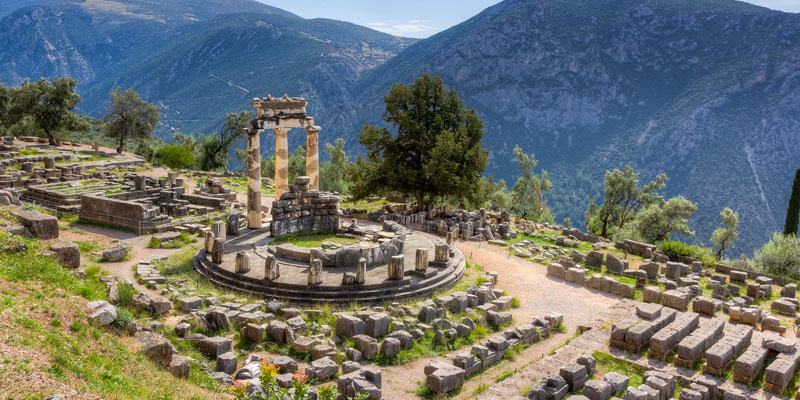 Pass by CASTALIA SPRING, visit at the archaeological site of the TEMPLE of APOLLO famous for its oracle and the MUSEUM of Delphi* (optional), with its spectacular finds, including the ubique bronze charioteer, the Naxian Spinx and the statue of Antinoos. Visit the archeological site of DELPHI, in the afternoon after lunch depart through central Greece and the cities of Lamia (short stop), Trikala crossing the Thessalian plain, to Kalambaka (a small town built at the foot of the majestic grey rocks, and crowed by the METEORA monasteries (short stop for souvenirs). Overnight stay in Kalambaka.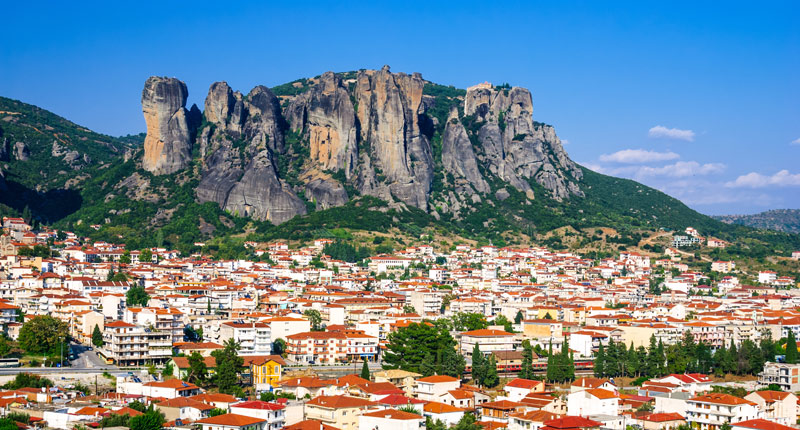 2nd day: Leave in the morning for nearby Meteora for a tour of the cliff-top monasteries to visit two different BYZANTINE MONASTERIES* built on top of rock towers and providing fantastic views over the plain. Meteora is included on the UNESCO world heritage monuments. The monasteries are perched on top of towers of sandstone, which for centuries provided totally inaccessible retreats for the monks.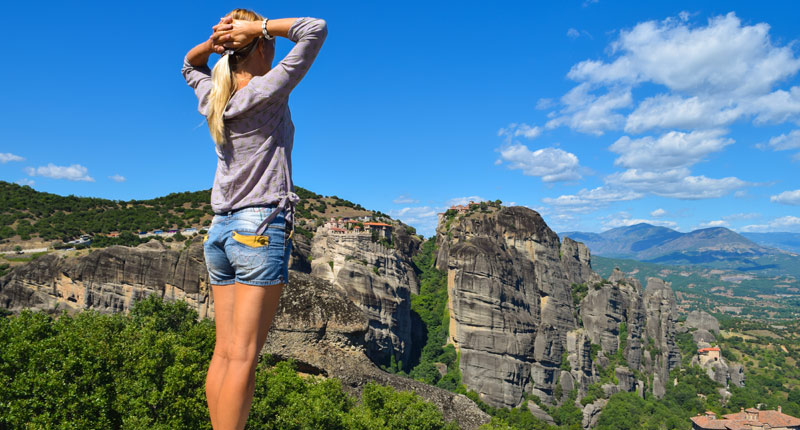 Meteora is considered one of the most beautiful area of mainland Greece and its monasteries are one of the country's most unique attractions. By your return you may visit optional a factory of Byzantine style icons. Return to Athens passing by the heroic monument of Leonidas king of Sparta in THERMOPYLAE (short stop for photos). The tour returns to Athens in the late afternoon.
NOTE: * Entrance fee of Delphi Museum is not included. To enter the monasteries, appropriate clothing is required. Ladies should not wear short skirts and must have long sleeves. Men are not allowed to wear shorts.