Caldera & Oia Sunset Cruise – Santorini
Caldera and Oia sunset tour – Santorini
VISIT: Sail close to the old port of Fira – Volcano – Hot Springs – Thirassia – Oia Village for Sunset
DAY: Daily starting 01/05/22 to 30/10/22
LANGUAGE: English, French
DURATION: 09:45am – Return after sunset
PRICES: 50.00 Euro per person
Starting by bus from the pick-up point we arrive at the port of Athinios for boat embarkation​.
Our first stop will be the Volcanic Island of Nea Kameni where we walk up the ascending soil path and approach the crater of the still active Volcano to reach the crater.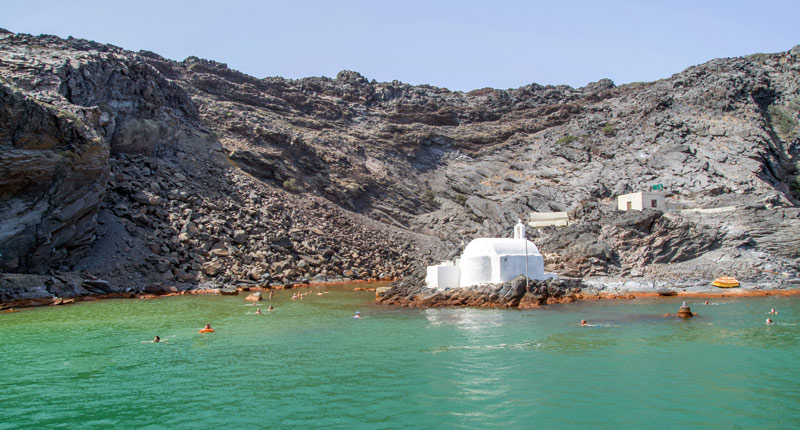 After reaching the crater you walk down the dirt path to the boat to continue our journey to the Island of Palea Kameni where the boat will stop around 50 meters from the opening and you can swim in the green sulphur waters of the hot springs, wet your feet or just enjoy the view. The journey continues after the hot springs to Thirassia Island which was once part of Santorini before the big Explosion of the Volcano.
There you will stay for two hours and you will have the opportunity to do some activities like swimming on the beach of Thirassia.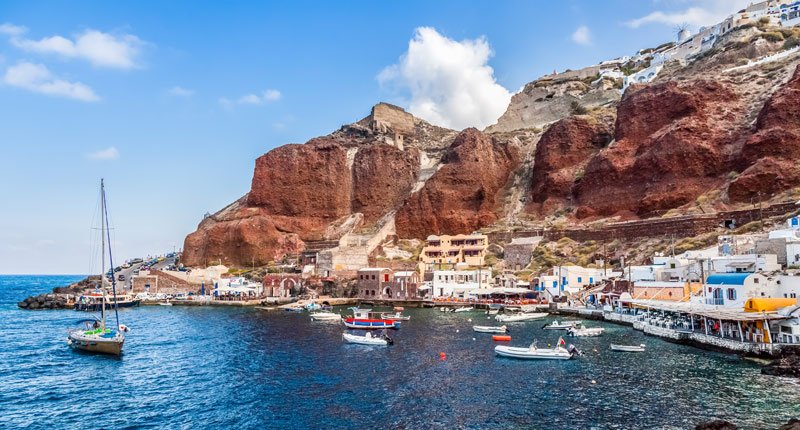 The boat brings us then to the port of Amoudi underneath Oia where you will walk up the steps to reach Oia in order to enjoy one of the most amazing sunsets in the world. The tour ends 30 minutes after the sunset when you will gather at the pickup point in Oia where the bus will be waiting to bring you back to the point where you started from.