City-Walk Island Tour Mykonos
Mykonos Tours – Sightseeing tours in Mykonos
OPERATION PERIOD: 1/4/22-29/10/22
DAY: Tuesday – Wednesday – Saturday – Sunday
LANGUAGES: Tuesday: English – German, Wednesday: English – French, Saturday: English – German, Sunday: English – French
DURATION: 4 hours
PRICES: Adults 45.00 Euro, Child 25.00 Euro
MEETING POINT & TIME: Frabica sqr. / Bus terminal Tuesday & Wednesday at: 16:00, Saturday & Sunday at: 09:00
MINIMUM PARTICIPATION: 10 persons
A half day Trip with a lot of impressiopns and useful information.
A pearl on the Aegean sea – blue sky, beautyful snow-white houses, lovely beaches everywhere.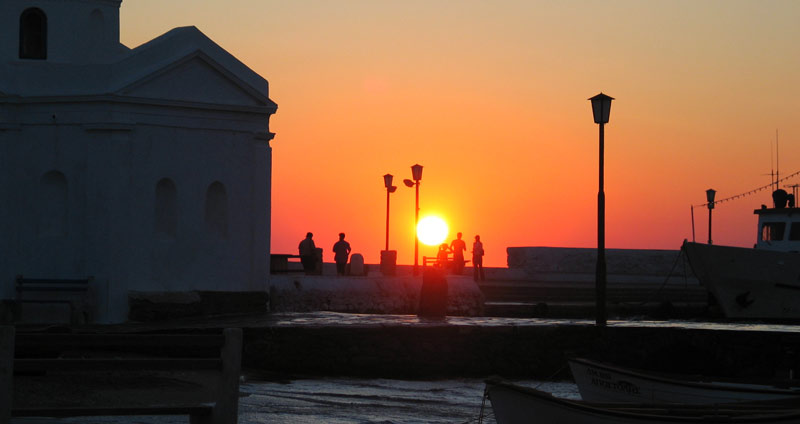 Starting the city and island tour by walking the small and narrow streets, we have many possibilities to take nice photographs in the early morning, quiet city. We get orientation and information in the labyrinth of the old town as well as impressions of the small port and the churches in town. Of course we will see the famous windmills and find Petros the Pelecan, the mascot of Mykonos.
After this we are exploring the island with a bus, visiting some of the most famous beaches and the inner land-scape. We see fishermen and kaiki boats, small private chapels and houses built in traditional cycladic style.
Our tour continues to the fertile downs of Komi where we pass through the agricultural areas of the island and stop to see the lemon groves before driving over the panorama road with breathtaking views to the sea and the other islands to the fishing village "Panormos". Here we have lunch in a traditional taverna by the sea (lunch is not included in the price) which offers a very tasty variety of local dishes as well as excellent fresh fish from the charcoal grill. There is also the possibility to go for a swim.
In the second main village of Mykonos, Ano mera, an idyllic place 7km from town, where the guests have enough free time for a stroll around the traditional square and they can visit the monk monastery "Panagia Tourliani" built in the 16th century.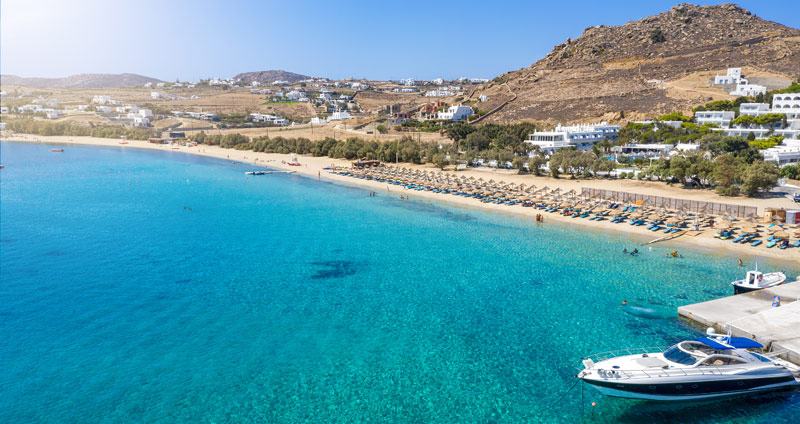 Next stop is Kalafatis beach where there is time to relax a little and have a coffee or a refreshment (not included in the price), before going back to town and to reach a place with a fantastic view all over the town and neighbor islands.