Crete Holidays Greece – Rethymnon Holiday Packages
Rethymnon (or Rethymno) is the third largest city in Crete, and like Chania, takes its name and ambiance from the Venetians, with its narrow, colorful streets, daring balconies and atmospheric waterfront.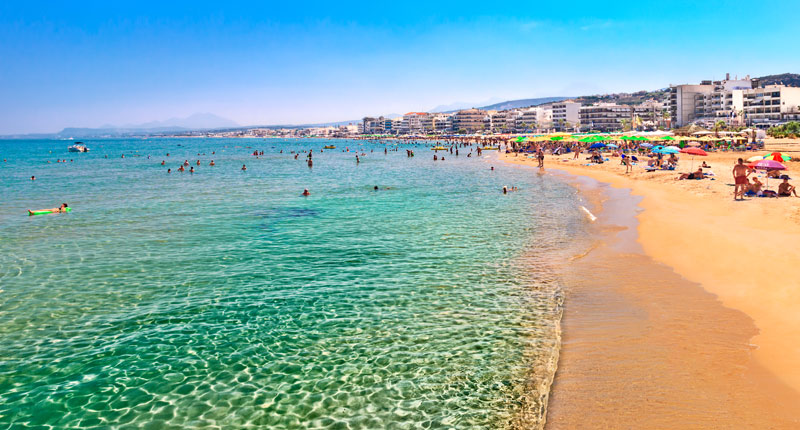 It also has a beach in the city, something that is not found in the other major Cretan centers. There is a large student population that helps the city keep its vibe in the winter months due to the fact that the area is home of many Greek universities.
The modern part of Rethymnon is similar to every other built up tourist town. The most enticing part of the city is the old quarter on the waterfront.
The fortress dominates the area, the site of what was once an acropolis. Within the great walls were once a plethora of buildings, but today, only a church and a mosque survive, and there are plenty of ruins to explore.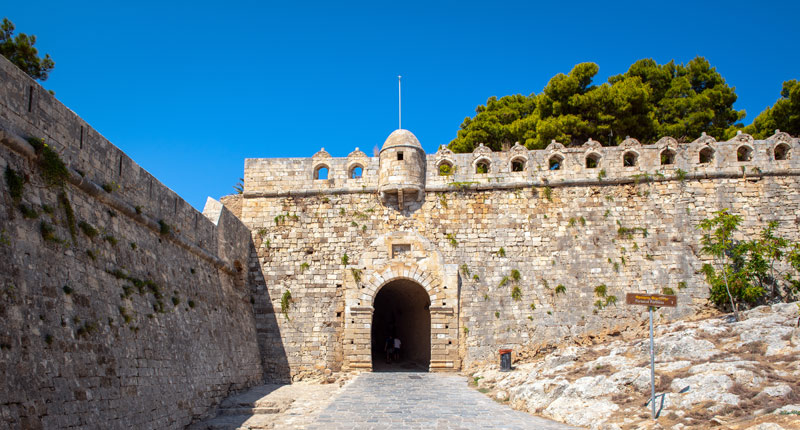 Near the entrance to the fortress is the Archaeological Museum, which has many important artifacts to view. The Neradjes Mosque is also worth visiting, as it was once a Franciscan church. But it is the streets of the old town which beg to be explored, with its winding cobbled lanes and colorful houses.